Sunday 5 March
Socialising at the Rising Sun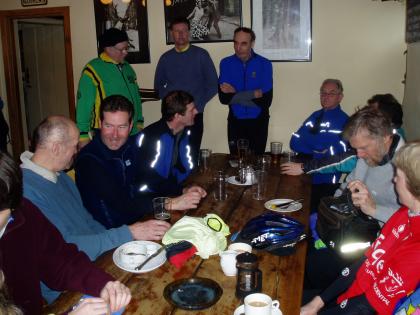 Liz leads up the hill into West Burton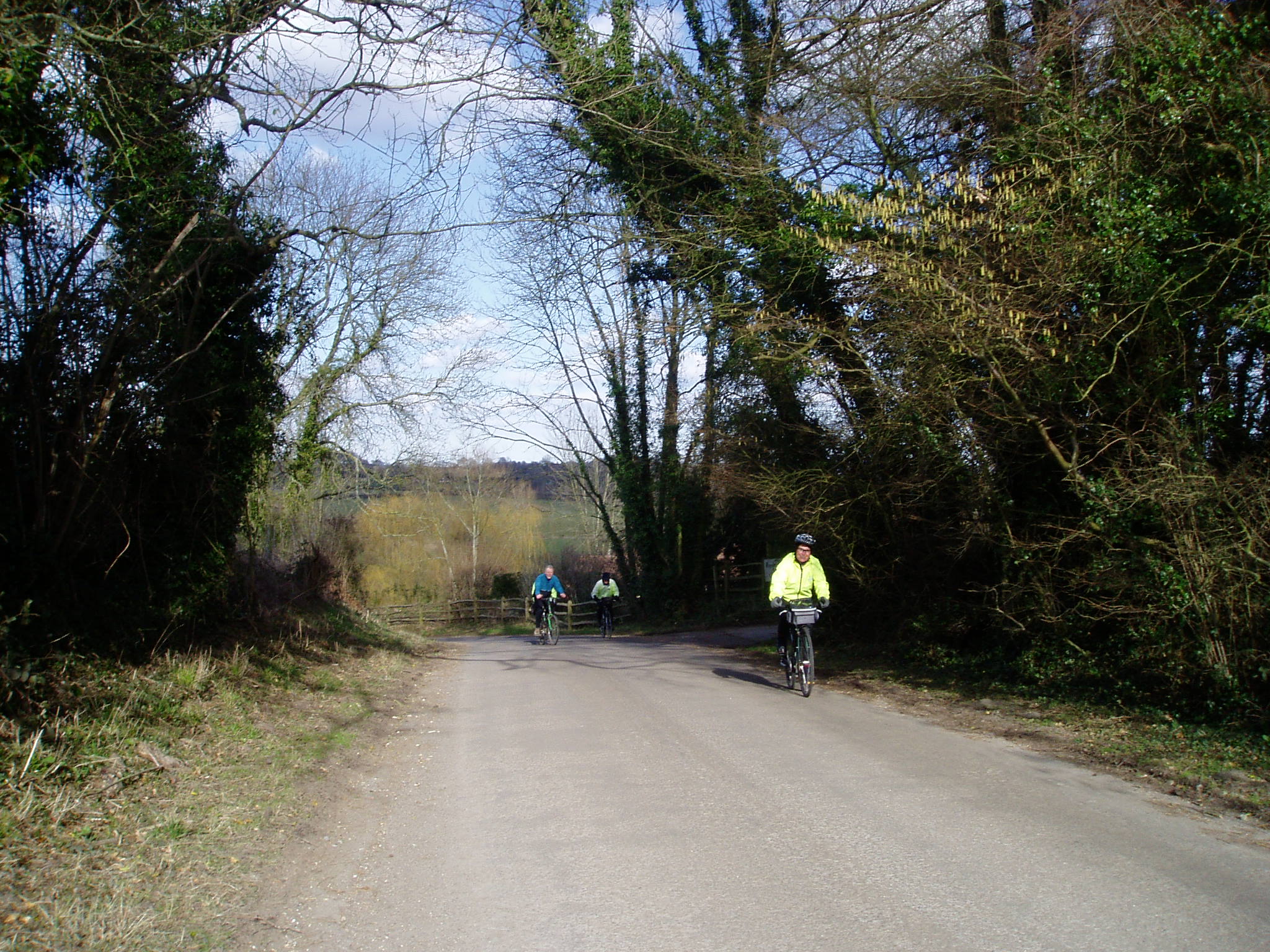 Two started from Chichester Cross on a cold but occasionally sunny morning, Phil and Mary on their tandem. We climbed Pillygreen Hill and passed through East Dean and Upwaltham to descend Duncton Hill, turning right along the road to Sutton, then Bignor. In West Burton we went left to pick up the Fittleworth road, eventually turning back to the right to cross the A29 then Greatham Bridge eventually arriving at the RSPB Visitor Centre at Wiggonholt.
The Walberton Pond Group had just arrived at Wiggenholt, Harvie, Alan and Liz, and big Steve. We refuelled then Harvie led us on to the Rising Sun at Nutbourne.
A large Arun-Adur group, about a dozen riders, were already at the pub and we spent a pleasant lunchtime socialising. Colin also arrived and joined us for the ride back.
We returned along Phil & Mary's outward route to West Burton and then headed to the tearooms at Bury where a large pot of tea was provided for the group. We then crossed to the Houghton Bridge road and climbed Houghton Hill, descending and ascending back to the Spur where we split up. Phil & Mary headed back via Eastergate and the rest headed for the coast.
Phil
Posted by Ride Leader at 6:28 PM GMT
Updated: Sunday, 5 March 2006 7:22 PM GMT